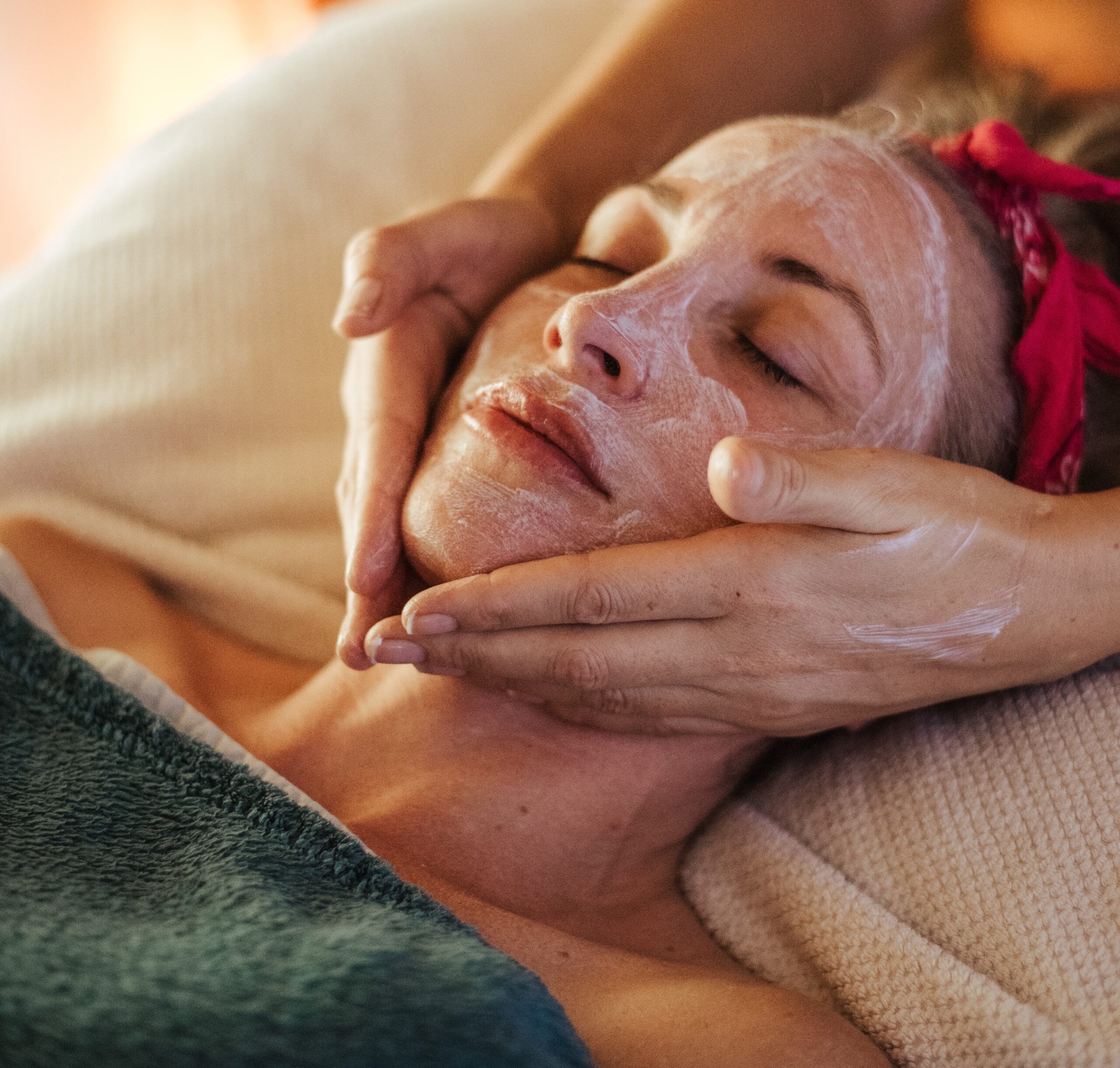 We are all experiencing some level of stress and anxiety in these covid times. For sure there are better days ahead. However the stress of all the uncertainty can take a toll on us. What are some things you can do to minimize the impact of stress?
Get plenty of Sleep
Exercise
Talk with friends
Watch funny movies
And take a time out with a professional facial.
Instead of thinking about facials as just a beauty treatment, let's explore how and why facials can help reduce the impacts of stress.
You have hundreds of pressure points on your face. During a facial, the pressure points get massaged. Massaging produces more blood flow and lymph drainage, which reduces the physical and psychological stress in your body.
Most of us do not know where the facial pressure points are. That is why it is good to have a professional facial. Professionals are trained on methods and techniques that improve circulation and encourage the muscles to relax. At the end of your facial, you will feel the stress has melted away.
In addition to the stress reduction, facial massages will help you accelerate the cell regeneration process in your skin. It also helps reduce puffiness, and sagging skin. A facial can also increase the production of collagen under your skin and when that happens, it helps reduce the visible signs of stress.
How often should you get a facial? Clearly, this is dependent on your budget and time constraints. Regular frequency is recommended and ideally monthly or at a minimum 4 times a year. When the seasons change is a great time because the skin needs are different as the seasons change. Prices will vary with the esthetician you choose. You can expect paying in the range of $65 to $130 depending on what special treatments are performed.
If you decide to try a facial for stress reduction and a little time out from the crazy world, you wont regret it! Enjoy!