About Permanent Cosmetics
What are Permanent Cosmetics?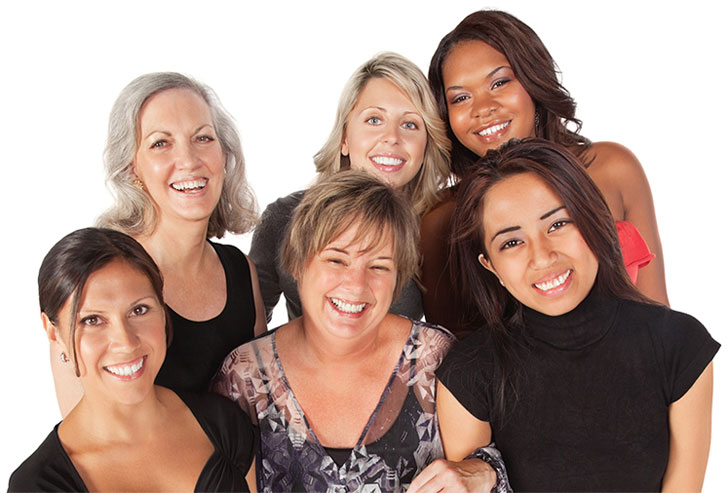 Permanent Makeup, also known as Permanent Cosmetics, Cosmetic Tattoo and Micropigmentation, Corrective Permanent Makeup, Microblading and Microstroking is the process of implanting small particles of mineral pigments slightly below the skin to achieve the illusion of makeup or skin tones. The color can last 2-5 or more years and is a convenient alternative to daily application of conventional makeup. It employs both science and art and has been used for years by Plastic and Cosmetic Surgeons, Ophthalmologists, and Dermatologists.
Who benefits from Permanent Cosmetics?
Anyone who…
Wants a more youthful fresh look
Wants to save time putting makeup on
Has hair loss through over tweezing or the aging process
Has pigment loss through the natural aging process
Has allergies to conventional makeup
Has vision loss making it difficult to apply makeup
Are individuals with Alopecia
Wants Areola repigmentation after breast surgery
Wants scar camouflage
Works in an industry where conventional makeup is not allowed
Has an active lifestyle – athletes and swimmers love it!
Is it permanent?
Since Permanent Cosmetics will not wash off, it is considered permanent. However, fading over time will occur based on several factors which include and not limited to:
Body chemistry and medications
Use of exfoliating products
Sun exposure
Colors chosen and depth implanted
How long will Permanent Cosmetics last?
Permanent Cosmetics are long lasting.
Most of my clients request a color boost or maintenance between 2 to 5 or more years.
Does it hurt?
I use a two-step topical anesthetic process which is specifically designed for use with Permanent Cosmetics.
Most of my clients remain very comfortable throughout the entire procedure and some have even fallen asleep.
Since every person is different, some people feel a little pressure or pinching and some feel nothing at all.
Is it safe?
The highest standards for safety and technique are followed.
Only single use disposable supplies are used during the procedure.
All OSHA and State of Oregon regulations and guidelines for safety and cleanliness are followed or exceeded.
How do I know this is for me?
If you would enjoy a permanent solution to conventional makeup, you will love this.

If desired, conventional makeup can still be used 1 week after your procedure.
If you prefer to frequently change your colors or "look" you will want to keep using conventional makeup.
Does it look natural?
Very natural – my goal is to enhance your natural features by using colors that look the best with your eye color, hair color and skin tone.
My emphasis is on creating a carefree natural look that enhances your features.

I use state of the art equipment and pigments that have been designed specifically for Permanent Cosmetics.
How do I know what shape or color to choose?
I will work with you in designing the right shape and color for you.
We will not start the procedure until you are satisfied with the proposed design.
Can I remove or change it?
Permanent Makeup can be removed with lasers, however it is not easy nor without possible complications. Small shape and color adjustments can be made.
This is why my approach is conservative. Starting with a light application, then adding more or darker color at the follow-up visit.
What does it cost?
Pricing varies by procedure, artist, and geographic location but can range anywhere from $200 to $1,800.
My prices range between $325 and $675.
Your ultimate decision should not be based on cost comparisons – the adage "you get what you pay for" is as true for permanent cosmetics as it is for plastic surgery.
Shop based on results and see an artists actual healed pictures of clients and not purchased pictures. If they don't have pictures of their work, find someone else. This is YOUR face!
What should I look for when choosing an artist?
Look for someone who is trained in the art of Permanent Cosmetics and licensed in his or her state.
The State of Oregon has the highest national standard for educational licensing requirements. There are many states that do not require licensure at all…so make sure the artist has gone through a minimum of 100 hours of Permanent Cosmetics training.
Another quality would be someone who is actively engaged in continuing education and most important, meet the person first and trust your intuition.
It's normal to feel nervous, but you need to feel comfortable with your artist.
FOR YOUR
COMPLIMENTARY
CONSULTATION
CALL:
541.740.1639
— OR —
Permanent cosmetics
Cosmetic tattoo
Eyebrows
Tattoo eyebrows
Eyeliner
Tattoo eyeliner
Lip color
Tattoo lips
Corrective permanent makeup
Areola repigmentation
3d areola
3d eyebrows
Hairstrokes
Microblading
Microstroke or microstroking
Microfeather
Natural eyebrows
Feathered eyebrows
Help for Alopecia