About Cheryl
I am a Certified Permanent Cosmetics Professional (CPCP) and fully licensed in Oregon with specialized advanced Permanent Cosmetics training.
I am Lifetime Member of the Society of Permanent Cosmetics Professionals which is an international organization that is dedicated to promoting safety, excellence, and professional standards.
I take a conservative approach to Permanent Cosmetics by designing the most natural looking, customized enhancement for you.
Through continuing education, I stay current with cutting edge skills and knowledge to offer you the best.
I live by the phrase "just because you can do something, doesn't mean you should". I always think about how aging affects the design. I will work with you so that you love how you look. I don't want your makeup to enter the room before you do.
"What I love the most about what I do is the satisfaction when someone loves what I have done for them."
My Training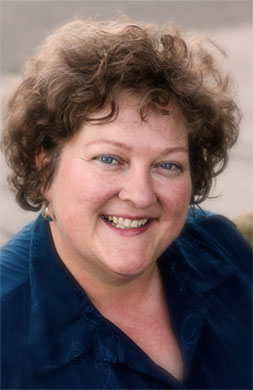 I bring you the best by investing time and money in continuing education which is critical to staying current with techniques and advances in the industry.
I have college degrees in Chemistry, Electronics and Human Resources.
Having been an artist all my life, I have worked many different mediums including watercolor, acrylics, and making silver and gold jewelry.
I am a licensed Esthetician – which American Heritage dictionary defines as "One versed in the theory of beauty and artistic expression".
My Permanent Cosmetics training was an extensive 360 hours curriculum taught by an instructor with over 20 years of experience. The curriculum covered all aspects of the art, safety and cleanliness standards for permanent cosmetics. The extensive hands on experience allowed me to graduate as one of my instructor's top students.
I am fully licensed with the State of Oregon.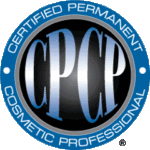 Certified Permanent Cosmetics Professional (CPCP) and Lifetime Member of the Society of Permanent Cosmetics Professionals. I continue to expand my skills and knowledge through Continuing Education to offer my clients the best.
Here is a listing of completed Continuing Education:
2019
Scalp Color Theory
The Aquarelle Lip
Dusty Eyeliner
Don't do that! Why not? (avoiding problematic procedures)
Securing the Future (Financially)
Improving Brow Strokes
Breakthroughs in Breast Reconstruction
Marketing in Social Media
Permanent Cosmetics for the Modern Male
Managing Risk
Needle Mapping
Working without pain
Stop the Spread of Infection
Reclaiming Beauty – Scalp Micropigmentation
Corrections
Wedge and Wing eyeliner
Nano Hairstrokes
Basic First Aid/CPR
Bloodborne Pathogens
2018
Digging Up the Dirt: Organic and Inorganic Pigments
Secret to Young Skin: Genes
Pigment Removal
The World of Permanent Cosmetic Lip Color
The Science of Permanent Cosmetics
Stardust Eyebrows
Bloodborne Pathogens
2017
Specialty Class: Sophisticated Ombre Brows
Lip Technique
Non-Verbal Communication – the Best Kept Secret
Know Your Legal Groundwork
Selling Your Practice as a Profitable Business Venture
Specialty Panel of Experts – What's New…Or is it?
Machine or Microblading: Different Strokes for Different Folks
Eyeliner on Point – the Manual Method
Wound Care in the Permanent Cosmetic Industry
Trending Topics for Techs: An Interactive Tips & Skills Experience
Basic First Aid/CPR
Bloodborne Pathogens
2016
Microneedling and Scope of Practice
The Art and Challenges of Men's Brows and the Alopecia Client
The Color of Business – a study of black and white pigments
Breast Reconstruction Insider
Mastering Social Media Marketing
Microblading Flow
Top Shelf Branding
2015
Blood Borne Pathogens
The Art of Camouflage: Creating Realistic Procedures
Minding Your Business (Liability and insurance)
Light Up your Lip Procedures – a new way to ensure full coverage
50 Shades of Brown – exploring skin tones
Specialty Panel of Experts – Color Corrections
Manual Microstroke Eyebrow Procedures
Tips and Tricks of the Trade
Boost your Business Potential
Specialty Class – Needles…What's the point?
2014
Color Thru the Skin; Odyssey of Color, A Mystery Exposed
Permanent Cosmetics & Eye Disease, Illnesses & Contraindication
Skin Needling: Smooth it…Rejuvenate and Renew it…Naturally!
The Global Heritage Model and How it Can Affect Your Practice
The Latest Innovations in Breast Reconstruction
The Deadly Killers We Do Not See: Contamination, Viruses & Bacteria
Eyebrow Artistry
Areola/Nipple Repigmentation – the Finale
Advanced Concepts and Practical Techniques for Exceptional Lip Color
First Aid, CPR, Bloodborne pathogens
Micro-needling Training and certification
2013
20 CEUs – SPCP Convention – Las Vegas, NV
9 CEUs: Advanced Training in Needle Theory, Skin Undertones, and Techniques
2012
First Aid, CPR, Bloodborne pathogens certificates
2011
22 CEUs SPCP Convention – San Diego,
CA Removal training certificate
2008
21 CEUs SPCP Convention – Houston, Tx
2007
Esthetician License – State of Oregon
2006
Permanent Makeup Artist License – State of Oregon
Prior to 2005 – University and Community College degrees in:
Management of Human Resources
Electronics Technology
Chemical Technology
FOR YOUR
COMPLIMENTARY
CONSULTATION
CALL:
541.740.1639
— OR —